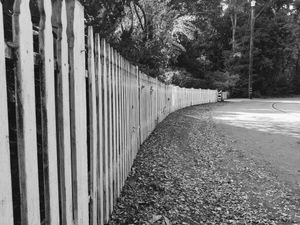 Roads He's Been Down
 So who is this guy?
Frank broke on the Seattle music scene before it was a scene and stormed around the Northwest. Immediately compared to distinctive singer-songwriters like Bruce Springsteen, Bob Seger and Jackson Browne in reviews about his songwriting and releases. But in regards to his live shows the comparisons include Springsteen again, but throw in some Freddie Mercury, Jim Morrison, and U2.  Wow! Really? Once this pandemic is under control, be sure to go see him and his great band!
 As Big Round Music President Paul Hodes says, "Frank writes and sings like a guy who's been beat up and still won't quit, like a guy who's been dumped but still has hope for a happy ending."
 Many of the songs feature gravel and silk, triumph and longing, and celebration and regret. Produced by Grammy Award winning Producer, Scott Mathews, Frank doesn't hold back for anyone or anything. New York Times Best selling music writer Charles R. Cross once described Frank Barter songs as "Expansive as an Eastern Oregon Sunset." If you've never seen one of those, they're burning in the middle, sitting on top of a wheat field, with a golden glow on each side stretching the horizon forever. That's where Frank Barter takes you.  
 In his blog, "Tumbleweeds" Frank will give you a peak inside his inspirations for songs and some of the methods he uses, or life events he draws upon.  "A lot of the time I end up writing my songs from a visual place. Almost theatrically or cinematically. I get a set or place in my head and then try and create a story or a character in that setting. I am not sure why that works more often than not, other than I have some theater/film (He attended San Francisco State's elite film program and the famed HB Studio in NYC for his theater) chops from the past. Not all the time though. Sometimes I'll hear about something so moving and if it really touches me, it kind of writes itself." 
 Originally from Rockland, Massachusetts, yes this guy is actually from a town called "ROCKland"!  Frank grew up driven to excel at his two passions. Music and baseball. "In baseball I played in all the best leagues and made all the right teams. I got good enough to get serious attention from multiple big league clubs. One decided to take a chance on me, but I went off to school instead. But when I wasn't on the ball field, I was in my room listening and singing everything. You name it, Elvis, The Beatles, The Doors, Queen, Billy Joel, Merle Haggard, Johnny Cash, Marvin Gaye, Stevie Wonder, Sinatra...everything." His music career began even earlier when at the age of four he was chosen to play Paul McCartney in a lip sync performance of The Beatles, "I Saw Her Standing There". Plastic guitars, lefty for Paul, and wigs in tow. They rocked the house!
 But it was his baseball accomplishments that allowed Frank to "head west young man" and eventually once his diamond career ended a few years later, he got very serious about his other love. Here are the results!!!!